As reported last week, Walmart U.S. ecommerce sales grew 35% last year. Building upon this momentum, the company has now just announced Walmart Fulfillment Services (WFS), a new fulfillment capability for marketplace sellers that begins rolling out Feb. 25.
Built by Walmart with sellers, for sellers, the program offers low, transparent pricing (often lower than FBA), personalized account management, inventory forecasting, and the opportunity for businesses to scale profitability and assortment. Customers benefit from a larger assortment of premium brands and products, easy returns, dedicated customer care, and perhaps most significant—no annual membership or subscription fees. 
Walmart's ecommerce growth over the last 4 years
Walmart's ecommerce catapult began in 2016 with its acquisition of Jet.com. Walmart ecommerce grew 35.8% that year, outpacing Amazon's 25.2% growth. 
Then 2017 was another year of growth with the acquisitions of shoebuy.com and moosejaw.com, and a 42.8% increase in ecommerce sales. 
Now, into 2020, Walmart.com is the second-largest ecommerce marketplace in the U.S., and its growth continues to outpace that of its two largest competitors, Amazon and eBay. WFS is the next step in competing for increased marketshare and sales.

Photo courtesy of Walmart.com.
Pattern and Walmart's WFS beta program
Pattern had the unique opportunity to take part in the WFS beta release and help Walmart.com build out this new capability. Because Pattern already has products listed in Walmart's Marketplace, and with our extensive FBA experience, the beta release was an exceptional opportunity offered by Walmart. 
Leveraging Walmart's supply chain infrastructure and ecommerce network now allows us to more efficiently fulfill orders, boost sales, and grow and protect our brands on Walmart.com.
WFS logistics
Through WFS, Walmart Fulfillment Centers store, pack, pick, and ship all eligible products. However, restrictions do apply, and all items must currently meet the dimensional requirements of 25" x 20" x 14" and must weigh less than 30 lbs.
Fees are determined by weight and cover Walmart storage, fulfillment, and customer and seller support. 
How the WFS Seller Center portal works
The WFS portal is located in Seller Center alongside Seller Fulfilled listings. To convert Seller Fulfilled items to WFS, Walmart.com provides a specification sheet that includes additional information required for fulfillment, including tax codes, packaged product dimensions, hazmat identification, etc.
Once this specification sheet is completed and uploaded in Walmart Seller Center, the product becomes WFS eligible and is ready to ship into Walmart Fulfillment Centers.
How Walmart fulfillment works
In order for a Walmart fulfillment center to receive product, the seller must submit a purchase order (PO) through Walmart's Global Supply Chain Operations system (GSCOPE). The seller simply downloads a PO file, fills in the product information, and uploads the spreadsheet into the system. 
Photo courtesy of Walmart.com.
GSCOPE tracks the progress of the PO in a dedicated feed; once the PO has successfully uploaded, the fulfillment center is ready to receive the product and the listing can go live. In GSCOPE, the seller can track items received and inventory numbers including on hand units, reserved units and damaged units. 
In Walmart Seller Center, Walmart tracks sales, shipping performance, customer returns, and sellers can easily view metrics, edit listings, and manage price promotions and product updates.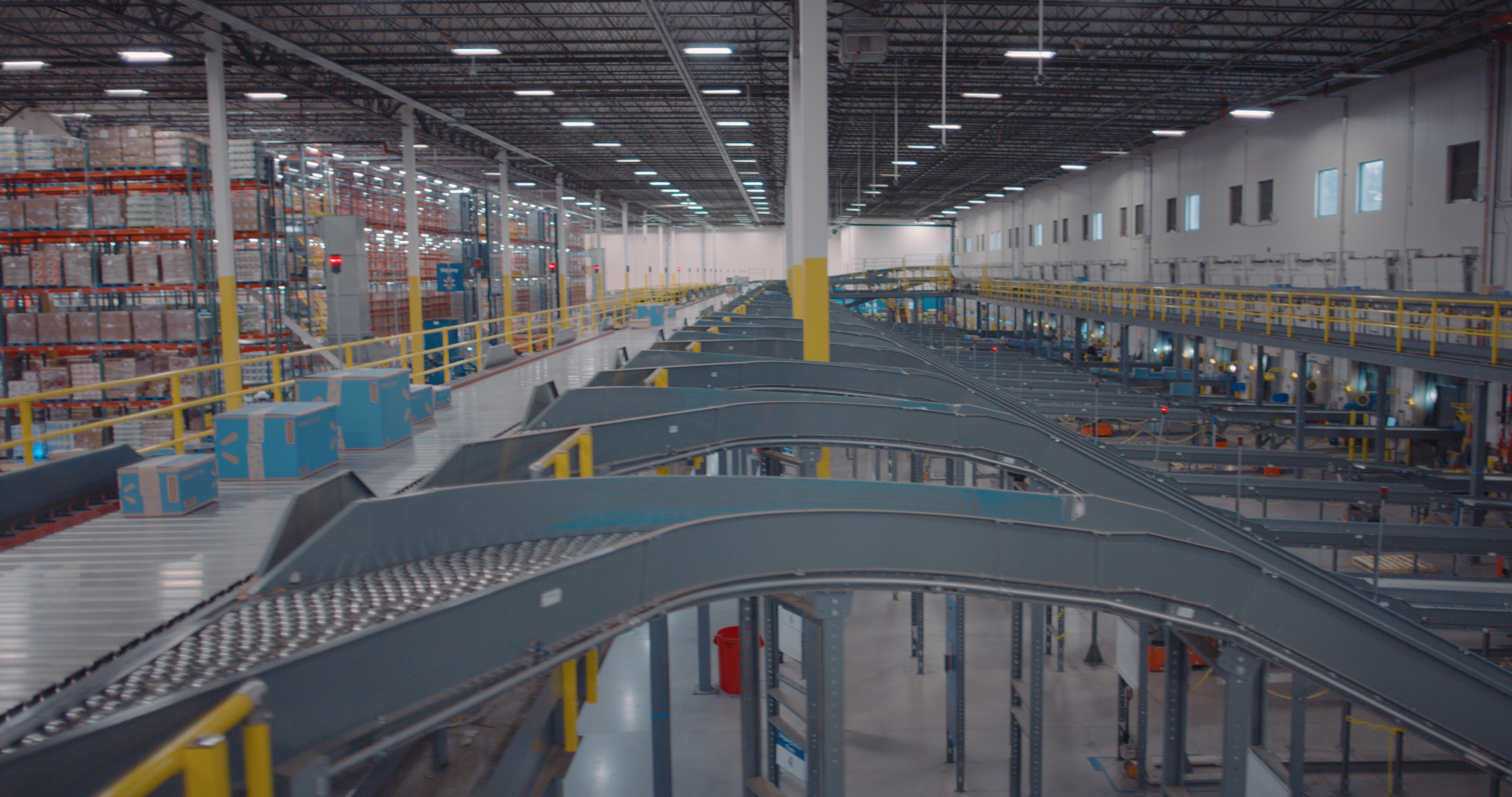 Photo courtesy of Walmart.com.
Should I use Walmart Fulfillment Services?
Thus far, Pattern has seen great success with the new WFS program. Our sales on Walmart increased 3,000% post-launch, and Buy Box attainment jumped as well. 
Moreover, given the program is currently by invitation only and has significantly fewer sellers, Walmart.com sellers receive nearly 27,000 visitors per month, compared to roughly 2,100 visitors on Amazon. Less competing sales equals more product sold and increased revenue for your brand. 
Are you ready to grow your business and protect your brand on Walmart.com? We can help. Contact a Pattern representative today through the form below and we'll be in touch.
More Resources
Growing Your Brand on Walmart via WFS
Walmart Fulfillment Services Q&A With Walmart.com
Going Beyond Amazon: How to Break into Other Ecommerce Marketplaces
The Great Debate: Is Revenue More Important Than Profit?