Facebook Live has been around since 2016. But is it still a thing? Is it worth doing? Why would your brand want to do it? And if so, how does Facebook Live drive engagement?
We'll answer these questions and more as we examine Pattern's live event for our brand partner, KONG. We'll dive into the data to show you how Pattern's digital marketing experts created a successful Facebook Live event for KONG back in October, and what we loved about it.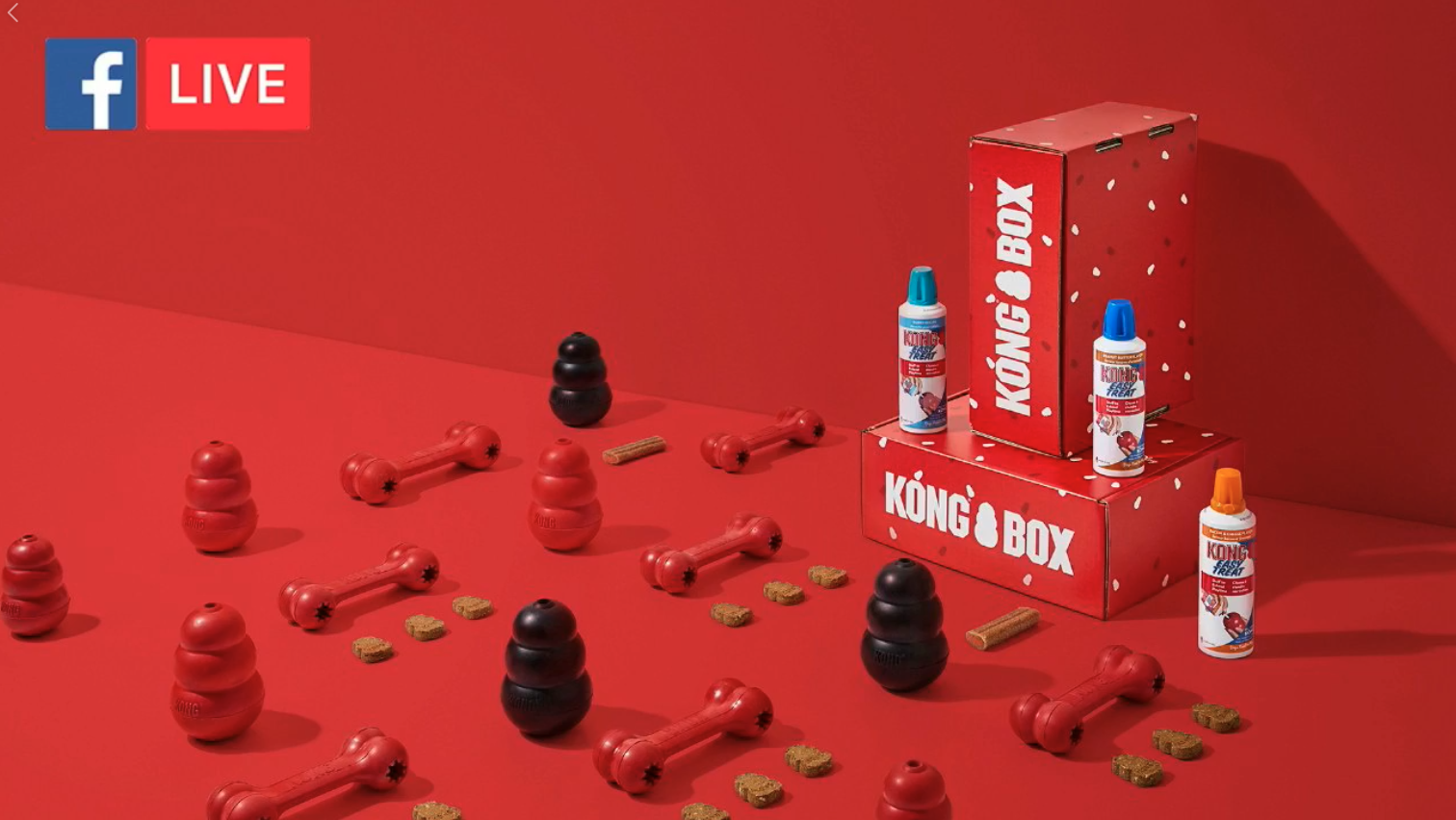 What are the advantages of Facebook Live?
Facebook Live has been around since 2016, and was arguably one of the first livestreaming services. Since then, Instagram, LinkedIn, Twitter, and even Amazon have created their own versions of livestreaming to compete. 
However, it's now 2020—almost half a decade later—and apps like Twitch have come to hold more weight in the livestreaming space. This begs the question: Is Facebook Live that important anymore, and if so, what are the advantages of taking the time to utilize it? Well, let's take a look at what the data says. 
Back in 2018—two years after Facebook Live launched—we learned from Facebook's Fidji Simo that Facebook Live had 3.5 billion (yes, billion!) Live broadcasts to date; that average daily broadcasts from verified pages increased 1.5x over 2018; and that Facebook Live video generated 6x more interactions that regular video on the platform.
Then there's the small fact that 60% of Americans who watch digital video are watching on Facebook. YouTube remains Facebook's only real contender with 90% reach—even third-place Instagram has a significantly smaller portion at 35 percent.
Be that as it may, Facebook still has a much broader reach than even YouTube. With 2,414 million worldwide users (ahem, that's 2.4 billion—yes, with a b!), Facebook has the largest global reach of any social media platform by a pretty wide margin.
Our digital marketing experts' professional opinion? Facebook Live is well worth the effort. Let's look at KONG Box as an example.
Facebook Live with KONG Box
KONG is a premium dog chew toy brand, and we've enjoyed a partnership with them since 2018. Last year, we helped them launch their new KONG Box, a subscription service for dogs that provides them with new toys each month or every other month.
In October, we led a Facebook Live event for KONG Box, with our very own Jason Gerrard and his dog, Gunner, at the helm. Overall, the event was a huge success. 
"Facebook Live is a fantastic marketing tool that truly allows us to showcase our product. Marketing aside, it is a great opportunity to hear from and interact with dog owners who are curious about KONG," Jason said.
Facebook Live reach
We reached almost 20,000 people through the Facebook Live video, with an average watch time of 18 seconds. (Facebook Live averages overall are around 10 seconds, so that's nearly double the average!)
Facebook Live engagement rate
As noted above, heightened engagement is one of the best advantages Facebook Live offers brands. KONG had nearly 3,000 total engagements across their KONG page and the KONG Box page during the Live event, generating a total 13.8% engagement rate (the average engagement rate for Facebook video is 6.13%, again, nearly double the average!).
One of the fun things we incorporated to drive engagement, besides the obvious inclusion of Jason's stellar pup Gunner, was to bring out a surprise group of puppies to highlight how KONG toys work for even the smallest dogs.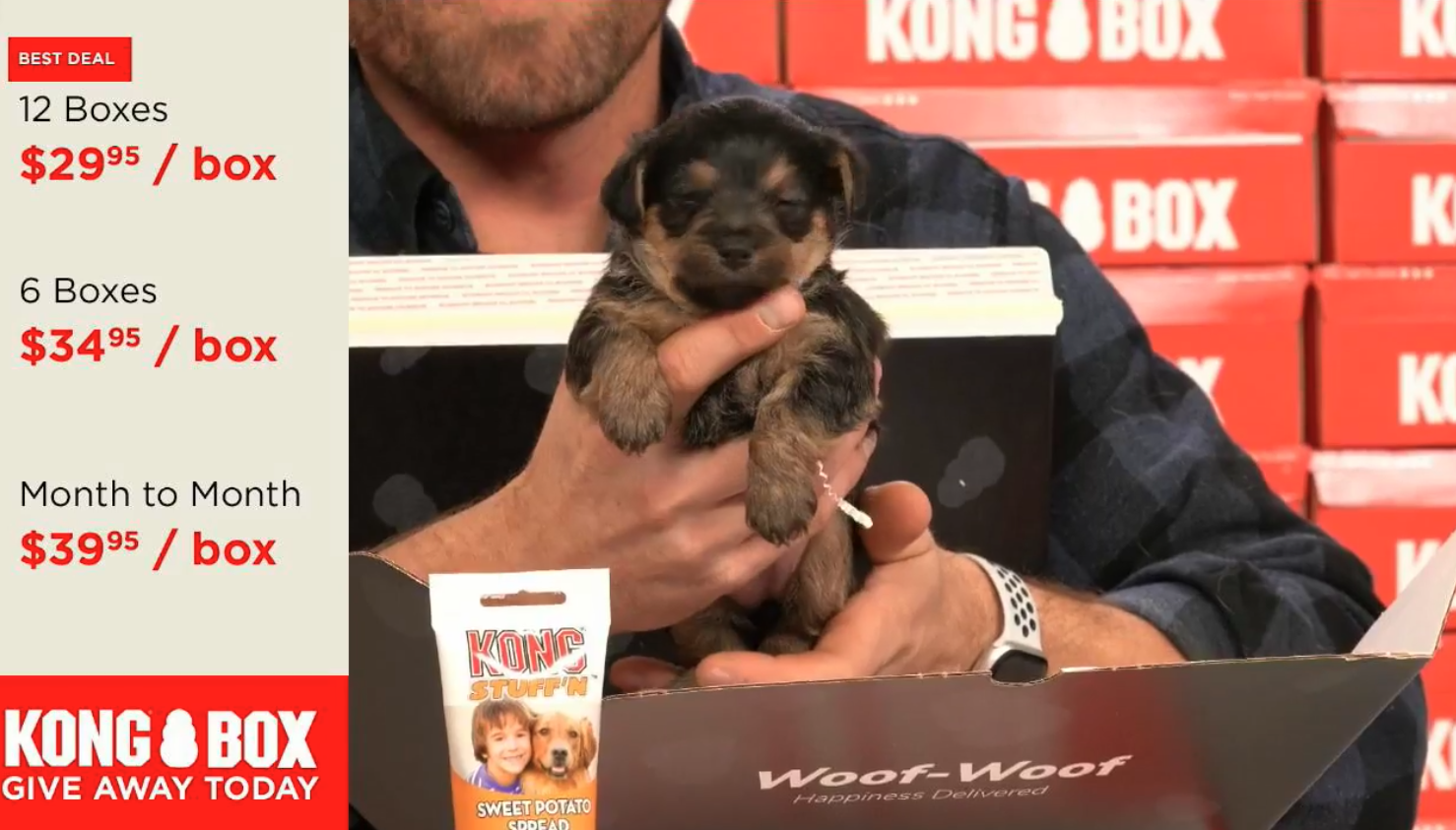 Engagement shot up when Jason brought out the cute puppies around 16:25 in the video. Users reacted with heart emoji and comments like, "AWEE," or, "So adorable." This shows that, if you're creative enough, Facebook Live offers plenty of opportunities to drive engagement with your audience.
We love our brand partners. We'd do anything for them—even (and especially) bring in adorable puppies and doggos to our office for a Facebook Live event. Find out how Pattern's partner obsession could change the game for your brand (read: an amazing creative team you wish could do this, this, this, and this for you) by contacting us through the form below.
More Resources
20 No-Brainer Tactics for Growing Amazon Sales in 2020
The Ultimate Guide to Amazon SEO
The Experts' Guide to Amazon Advertising Strategy