It's no secret that ecommerce is booming. But by how much? And who are the key players? 
Pattern's global ecommerce experts sat down and mapped the global ecommerce opportunity, what marketplaces you should be aware of, and where ecommerce is headed as an industry. Download the PDF of our global data sheet here. 
Ecommerce Sales
Global ecommerce sales are expected to hit nearly $5 trillion by 2021, and reach up to $7 trillion by 2024. That's almost double what they are now. Partnering with ecommerce experts like Pattern will pay off in the long run.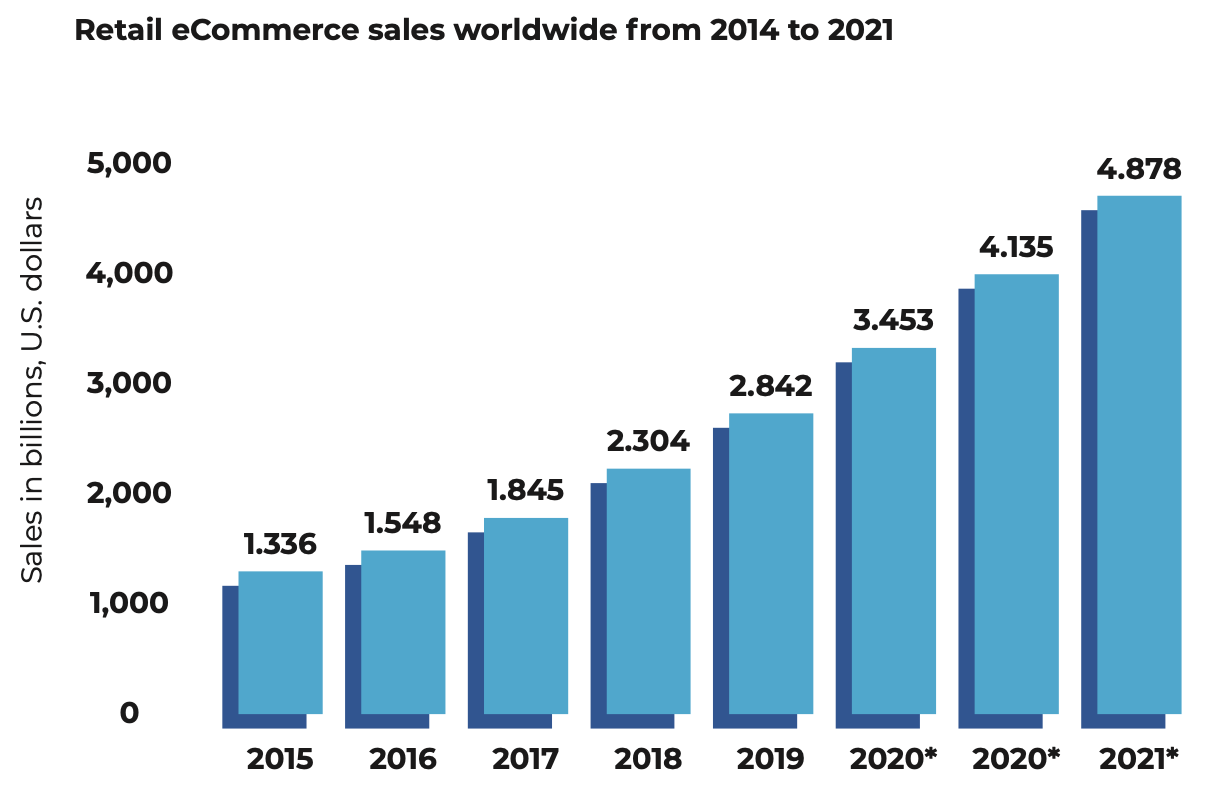 Ecommerce Penetration
It won't be long before ecommerce is the name of the game. For every 1% increase in online penetration, an estimated 8,500 physical stores will need to close.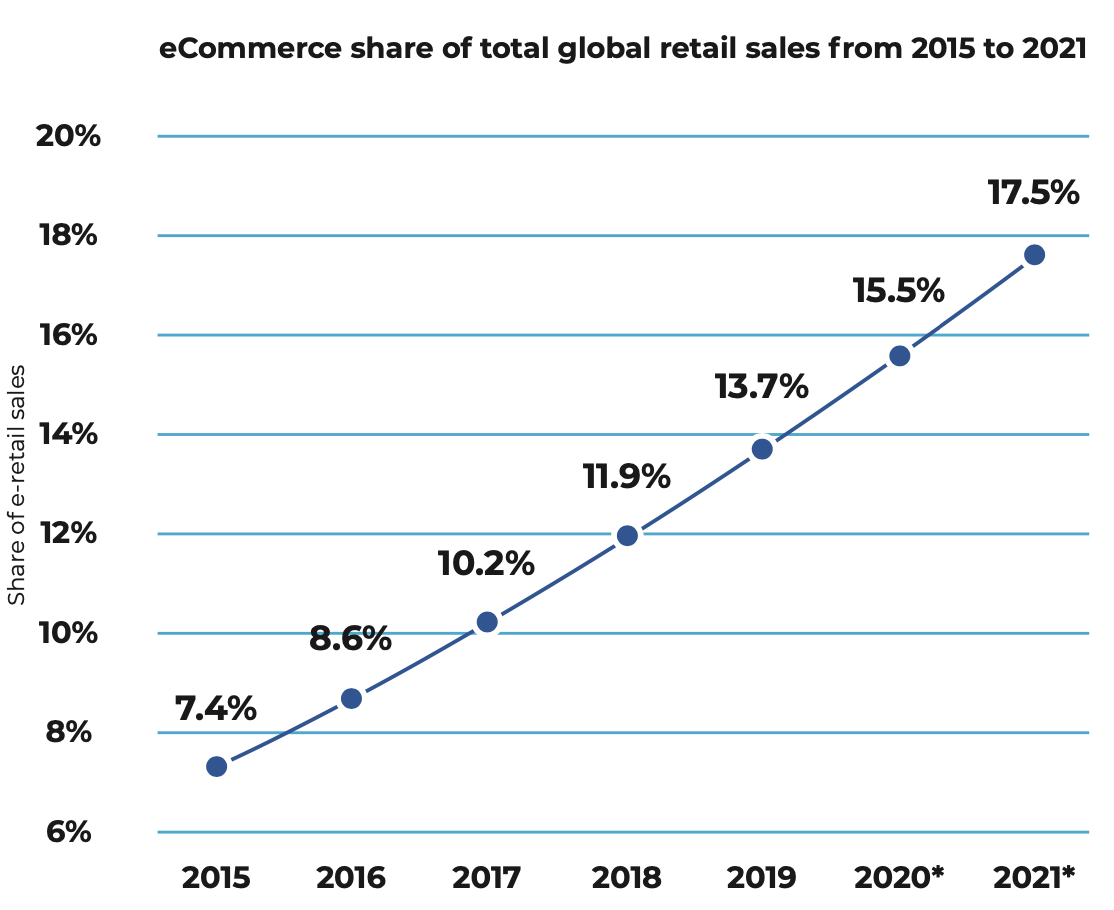 More and more people are choosing to buy online—not just in the U.S. and Europe, but around the entire globe. 
Internet Penetration
The number of people using the internet is growing each year. As more people are exposed to the internet, the market opportunity with ecommerce will also grow.
Digital Advertising Revenue
More and more companies are spending money on advertising, and digital ad spend is driving the majority of ad growth.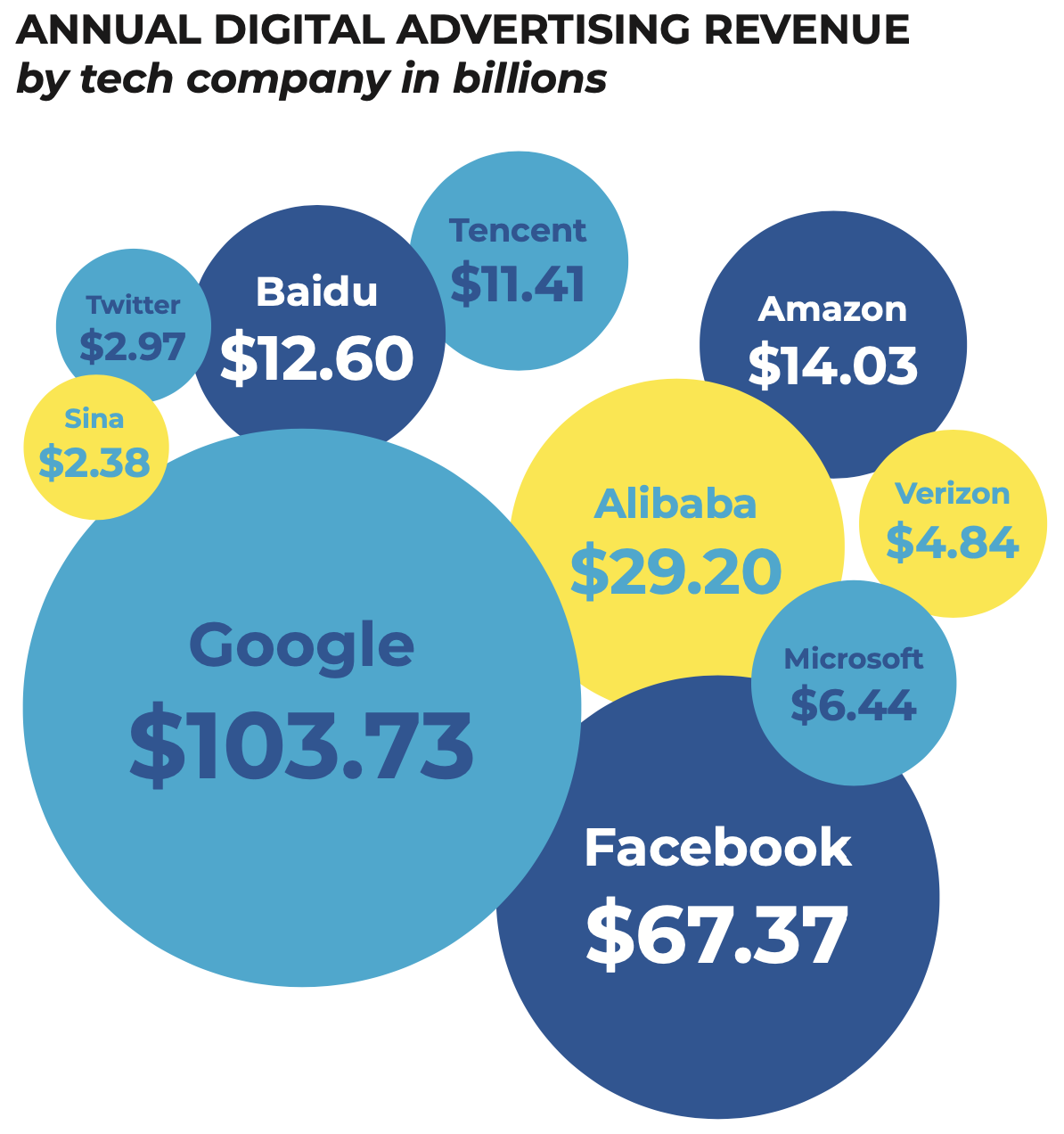 Ecommerce Marketplaces
If you think that Amazon is the end-all-be-all of ecommerce, you need to expand your mindset. The global ecommerce opportunities beyond Amazon are only growing.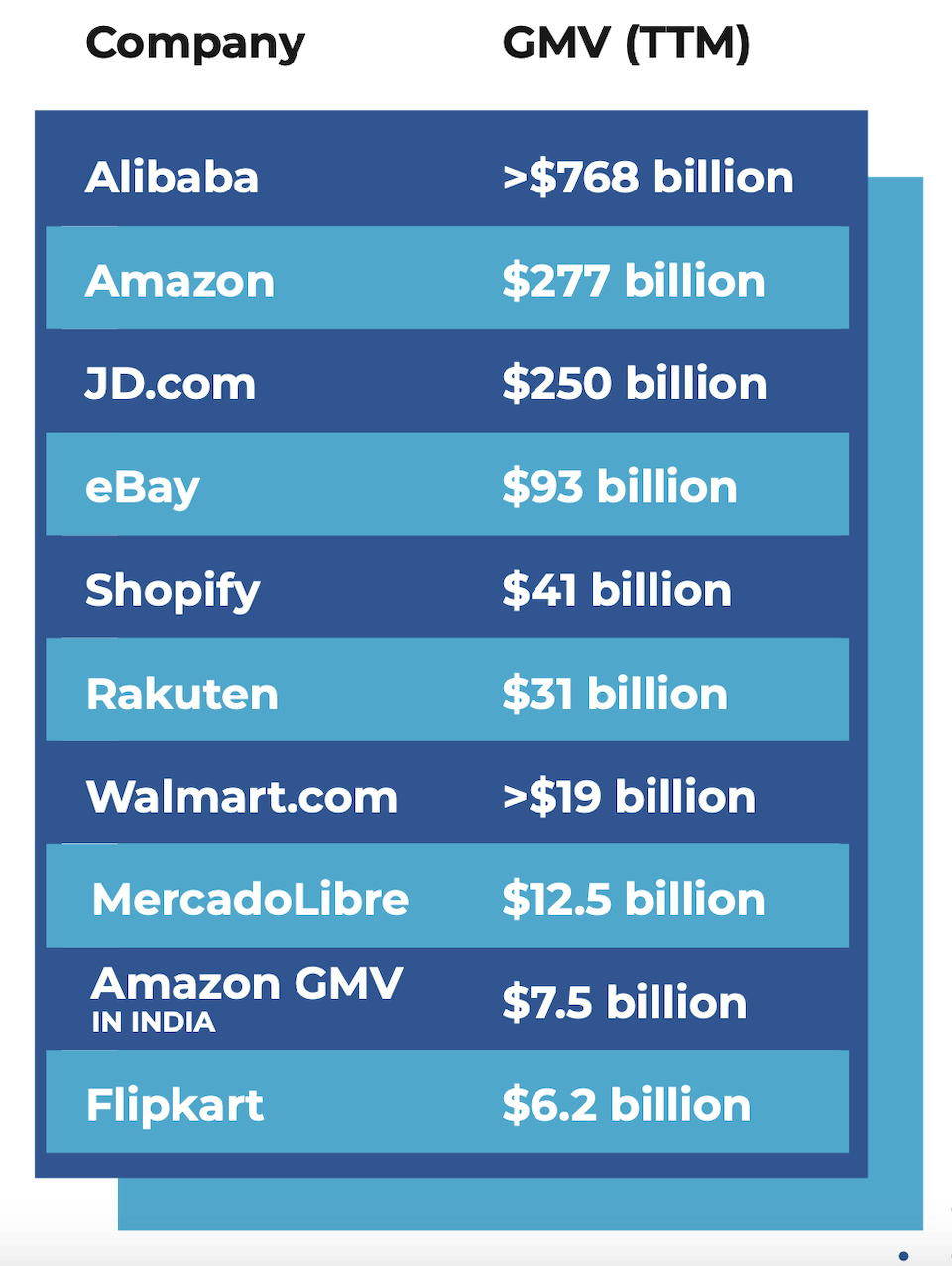 Population by Region 
Understanding market reach is important. Areas of the world like Asia and Africa offer huge untapped markets in the ecommerce space.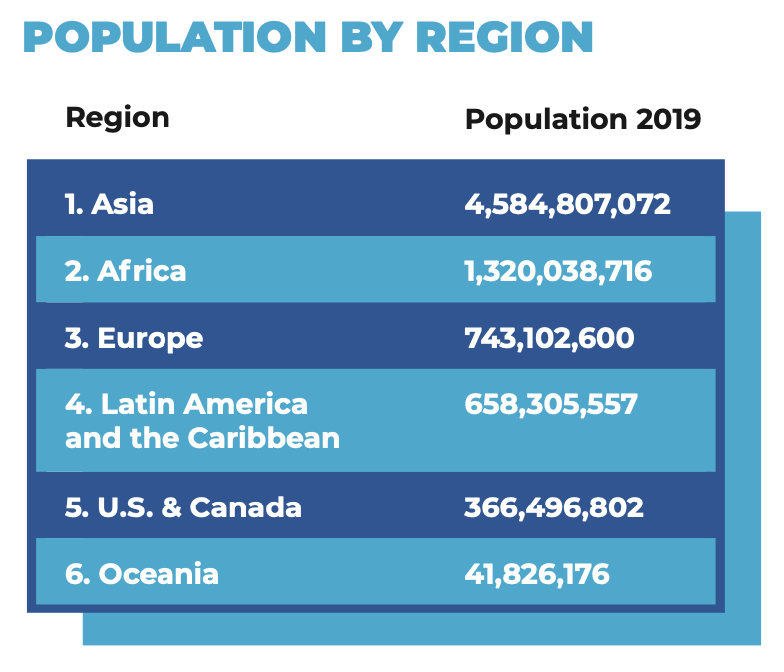 Marketplace by Share
The U.S. only has part of the global ecommerce market share, so ignoring other huge markets like Latin America and Asia will hurt long-term ecommerce strategies. A global ecommerce partner like Pattern is familiar with (and selling on) all major marketplaces.
How does Pattern fit in? 
Sources
statista 2019, https://bit.ly/2jmJ7PG • eMarketer, 2019, https://bit.ly/2FRu2lB • statista 2019, https://bit.ly/2eWZ8Zx  • we are social, 2019, https://bit.ly/2GcsJhM  • alibaba group 2018, https://bit.ly/2I8zQ9a  • 277 B, marketplace pulse 2018, https://bit.ly/2VHOwD4  • 250 B, marketplace pulse 2019, https://bit.ly/2MSBAtX  • montley fool, 2018 https://bit.ly/2LDggEp  • 41 B, shopify 2018, https://bit.ly/2G4pN6t  • 31 B, statista, https://bit.ly/2Fj8cqK montley fool, 2018 https://bit.ly/2LDggEp • statista 2018, https://bit.ly/2WMBfh3 • https://bit.ly/2IlxWEx  • https://bit.ly/2IlxWEx  • https://tcrn.ch/2JlPBt6 
https://on.ft.com/2K4EkTj • https://bit.ly/2LAr3O6 • https://bit.ly/2D6t9TZ  • https://bit.ly/2KX1EBN  • https://bit.ly/2UP3ExM • www.emarketer.com/content/digital-investments-pay-off-for-walmart-in-ecommerce-race 
More Resources
Top Challenges & Trends for Navigating Amazon & Other Marketplaces
The Ultimate Guide to Amazon SEO
The Experts' Guide to Amazon Advertising Strategy
The Great Debate: Is Revenue More Important Than Profit?