If you sell on Amazon, nothing is more frustrating than something getting in the way of winning the Buy Box or completing a sale. It's no secret that price influences the Buy Box, and Amazon Retail will always try to match the best available price online. But what happens when you are the seller and Amazon Retail does not have an offer on your product, so they are not able to match the best price online? This results in what's called a suppressed Buy Box.
You've probably seen this before in your own shopping experience: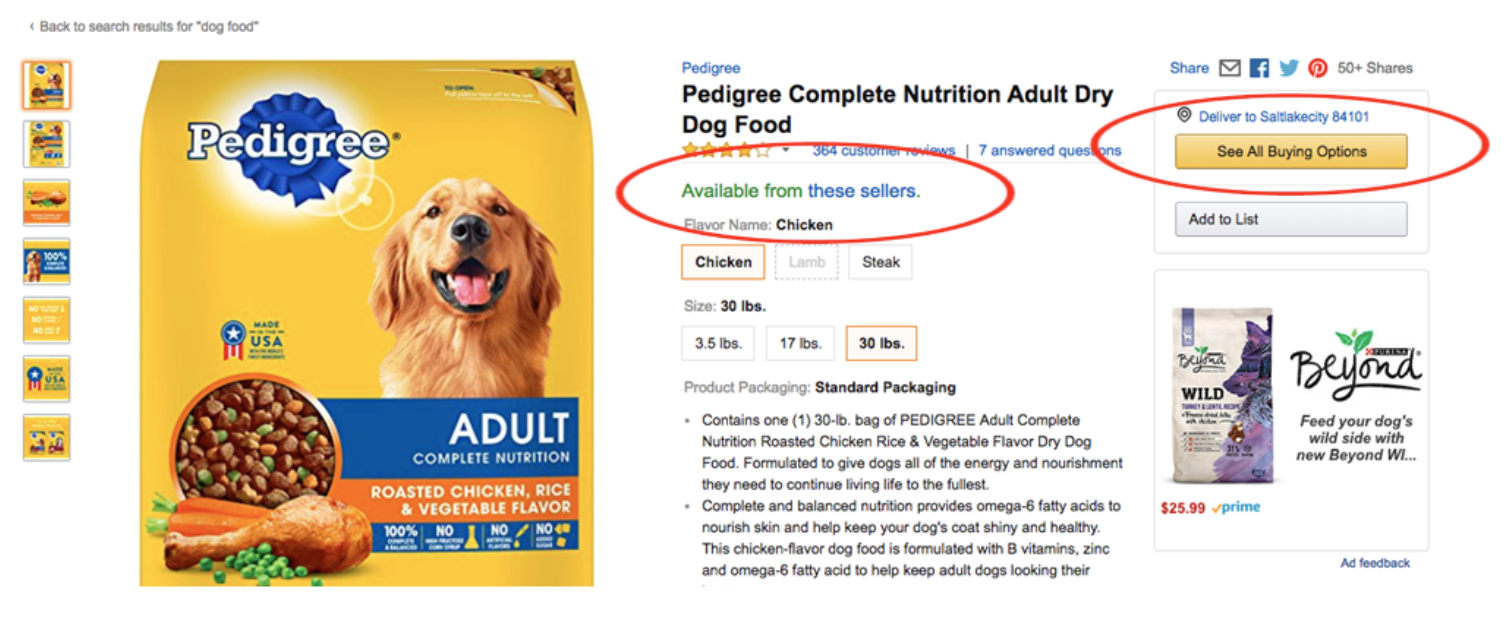 Jeff Bezos is quoted as saying "We are not in the business of helping people sell things, We are in the business of helping people buy things." Amazon's model has always been to offer the customer the lowest price possible.
The key here: you may have the best Amazon offer—but have you checked your pricing on other online retailers? Amazon matches price to be the best offer online, so just having the best offer on Amazon is not enough to maintain a Buy Box. Here are the offers available for the above listing:

Notice the pricing - two offers with free shipping, priced at $50.00 and $69.31, and an offer at $18.84 plus $13.95 shipping, for a total of $32.79.
Now look at the offers listed in the Google Shopping results. The offers available on Amazon are significantly higher than the Chewy.com offer. Because there is a better advertised offer, Amazon hides the price and Buy Box to avoid being pulled into aggregations like Google Shopping.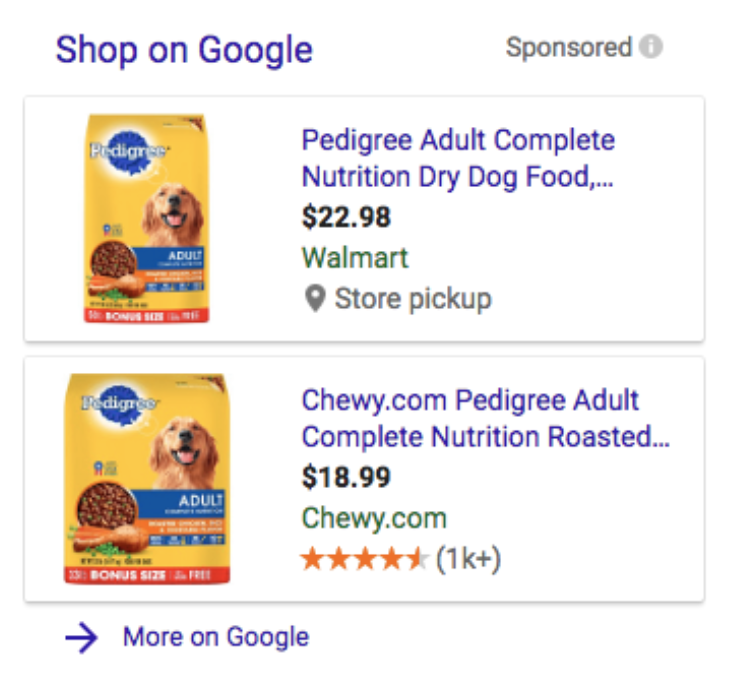 What does this mean for your sales on Amazon?
- Shoppers are driven to an abnormal shopping experience
- Your offer on the product does not get indexed in Google Shopping results
- Sales can shift from hundreds of units per day to only selling 0-5
- On average, we see listings with suppressed Buy Boxes generating <5% of the typical daily sales of the same listings without a suppressed Buy Box.
Safe to say, maintaining a Buy Box has significant impact on your revenue.
How do I prevent or fix a suppressed Buy Box?
The best course of action for preventing or fixing a suppressed Buy Box is ensuring your offer on Amazon matches or beats offers of the same product across major online retailers. If you notice that you have a suppressed Buy Box, do a quick Google search for your product and see what Google Shopping displays. That can be all the work it takes to uncover the reason for a suppressed Buy Box.
You could continue lowering price to win the Buy Box, but that just results in a pricing race to the bottom. This is why it is important to have a clear and standardized pricing strategy across retailers and make sure everyone is playing by the same rules. This way, you can prevent a suppressed Buy Box without the need to compromise your own profits.
To learn how Pattern can help you with your online marketplace fill out the form below.
WATCH OUR WEBINAR to find out how to fight back against dynamic pricing.
More Resources
20 No-Brainer Tactics For Growing Amazon Sales in 2021
Achieving Brand Control & Stopping Unauthorized Sales Online
Amazon 1P, 3P, or E3P: Which Selling Model Is Better?
Amazon MPS Benchmark: Hiking Shoe Brands 2021