The international ecommerce opportunity is massive, but are you ready for it? Pattern's Chief International Officer Chris Vincent recently sat down with a panel of international ecommerce experts at Silicon Slopes HQ to answer this question, discuss the ins and outs of taking your brand international, and give practical tips for brands looking at expansion. 
Alex Brodil, Tina Stiehle, Chris Vincent, and Mike Alexander discuss international ecommerce at a Silicon Slopes panel discussion.
Why go global?
Grow your brand: Expanding to new markets and countries can really help brands grow revenue and brand awareness, Chris said.
"The focus for us is really helping brands grow globally," Chris explained. "And I think the major reason that we think that's important is because, like it or not, if you guys are selling in one market your products are ending up in other markets."
Become more competitive: Tina Stiehle, the Director International Business for OrthoAccel Technologies, explained that one of the major reasons they decided to sell internationally was to increase their competitiveness and avoid stagnation within their company.
Diversify your revenue stream: Both Alex Brodil, Traeger's VP of International Sales, and Mike Alexander, PMD Beauty's VP of Sales, agreed that diversification was a large factor in their reasoning behind selling internationally.
"Diversification is really important. While the U.S. market is one of, if not the largest market in the world, if you're fully independent and only relying on one market, it doesn't allow you to weather the storms when the market turns," Alex said.
What is your potential global marketplace opportunity? 
Everyone knows the internationally opportunity is growing—Tina shared that 96% of consumers are outside of the U.S. However, what brands need to decide is what their individual marketplace opportunity looks like, because it will invariably differ for each brand. 
Alex shared three questions brands should ask when thinking about international expansion:
Where are the most people?

Where do those people have high disposable income?

What's relevant for your category?
By answering these three questions, brands can start creating a strategic plan to go international.
Tips for making a successful, strategic plan to go international
Entering new markets and countries takes a long time, even years! However, these tips can make going internationally easier and more strategic.
Know it's an investment
Having patience for long-term results is essential for any business expanding to new countries. For example, Tina's company is going on their third year of regulatory discussions with China. Even though it may seem like the effort isn't worth the wait in the short-term, Tina shared how it's important to set long-term goals.
Expand to adjacencies first 
Both Chris and Alex suggested setting your eyes on adjacent countries like Canada or the U.K. first when going international. Since those countries already have the same language and similar cultures, they're great places to start for U.S.-based businesses. Additionally, U.S.-based brands might already have some awareness built up in those audiences, and awareness is an important part of examining international opportunity.
Learn along the way
Going international isn't an exact science or a one-and-done deal. Each brand and each product will face unique challenges as they start going international, Tina and Mike shared. Both of them emphasized the importance of learning from your mistakes during your first phase of international transition. Every success and failure teaches important lessons that brands can learn from as they continue the expansion process.
Prioritize and be willing to reevaluate goals
Brands need to be strategic about international expansion because the process truly is difficult. For example, knowing your ROI and setting expectations beforehand is important to measure success. Mike shared how PMD used to chase opportunities as they came, seeing some big successes but also experiencing some huge failures. Once PMD decided to become more strategic, they also started seeing more steady wins. 
Additionally, brands need to be willing to reevaluate those goals constantly. If their expectations aren't met, brands need to be able to pivot and re-adjust them accordingly. It takes a long time and there are many challenges with international, but having a plan and sticking to it can help brands succeed in the long term, Mike said.
Don't expand until you're ready
Some brands think that explosive growth in the U.S. will mean explosive growth internationally. However, Alex and Chris both shared experiences about the importance of waiting until you've got a good foothold domestically to expand. 
One brand Alex worked for expanded to 5 international offices within the space of 2 years, but because they hadn't honed in their domestic model quite yet, Alex ended up laying off an entire international office. Needless to say, making sure your brand has domestic down pat is important before even attempting to move on.
Work with someone who knows international
Lastly, going international alone is difficult, so having a partner like Pattern is important. "International could be a really scary thing for some brands," Chris said. "They might not understand it, might not understand the language, and they really need a partner to help figure out and untangle that spaghetti factory to know where to go and how to do it."
Both Mike and Alex used Pattern to help their brands go international and explained how Pattern's expertise helped them feel confident going forward.
"Skullcandy worked with Practicology and with Pattern, so everything I say is going to be very biased because I was the one that helped onboard them for international because we realized we had a big problem and we didn't know what to do about it," Alex said.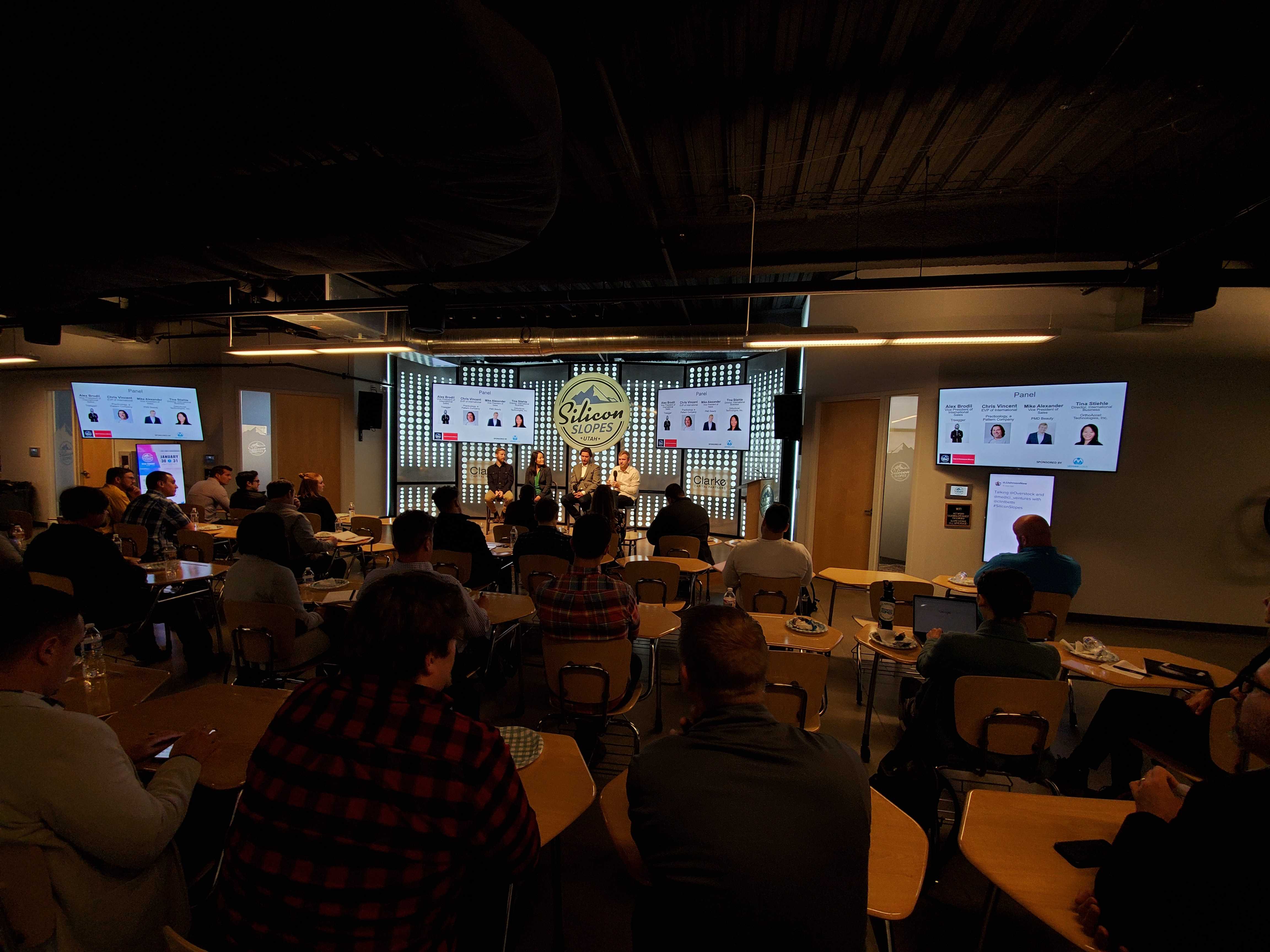 Are you ignoring your Amazon problem?
Amazon U.S. already causes brands some strife, but Amazon International has its own set of problems that brands have to learn about and deal with. For example, MAP pricing isn't allowed in Europe so different Amazon Europe sites all compete with each other for the lowest price, so brands have to find out new ways to grow profitably than they have in the U.S.
"Amazon is both a blessing and a curse. You're going to have to deal with it one way or the other, and you can either choose to get ahead of it and manage them early in the process, or you can sit back and pretend like it's not going to be an issue and let other people dictate how your products are going to be sold on Amazon," Alex said. "I highly recommend you get ahead of it early on and come up with a plan and a strategy for how you're going to sell on Amazon—not just domestically but internationally."
Chris emphasized how brands really need to understand the big picture of working with Amazon, especially that a domestic strategy won't always translate into a successful international one. Brands need to know how to get in control on Amazon and how to think in global terms. And more than anything, brands need to learn to avoid the pitfall of focusing solely on sales—building brand equity is much more important for long-term, international profitable growth and control.
Lessons learned from failure 
The panelists each discussed how failure shaped their current view of going global and what they learned from it. These quick takeaways show why it's important for brands to learn from their failures going forward.
Planning is important. If you're hesitant to jump on an international opportunity now,  Tina said it's better to weigh the costs and benefits rather than lose out on an opportunity you'll eventually take anyway. 

Know your customer. Chris worked with Billabong internationally and said the biggest mistake they made there was misunderstanding their customer base and expanding too soon and too fast.

Realize that more sales doesn't always mean more revenue.Mike said PMD used to be heavily sales-focused, but once they realized the added costs of fees and logistics, they ended up losing money despite big orders coming in.

Make sure everyone is all in.Alex explained how it's important to educate your own team about going international and make sure you're all dedicated to doing it for real—because if your team doesn't realize how much work it's actually going to take, they might feel discouraged when times get tough (and they will get tough). 

Have processes you can export.Alex added that it's important to ensure your team has a solid foundation to build off of domestically before going anywhere else. If you have processes that you can export, going international becomes much easier. 

Do things the right way—even if it delays you. Being first to market is important, but it's not more important than doing things right, Alex said. Of course you want to move quickly to go international if your product is already there, but don't go too fast if you're not ready.
In summary, going international is an important opportunity for brands and having international ecommerce expertise on your side can help you succeed quicker. If you think your brand is ready to go international, Pattern can get you there. Contact us by filling out the form below.
More Resources
The Experts' Guide to Amazon Advertising Strategy
Going Beyond Amazon: How to Break into Other Ecommerce Marketplaces