These 10 Amazon Storefronts Will Give You Serious Marketplace Envy
Shopping can either be a delightful or a nightmarish experience.
From big department stores to boutique shops, lots of time and money is spent making sure customers feel comfortable while they spend money. And now that eight in ten Americans shop online, the ecommerce world is taking note. Online marketplace giant, Amazon, is a platform that makes it easy for brands to give their customers a visual experience when they are browsing for products.
Creating a thoughtful design for your Amazon store helps set positive first impressions and communicate your brand's feel, ultimately building success and rapport for your business.
Although there are now over 2 million Amazon sellers worldwide, when it comes to design, several brands that stand out above the rest.
1. Amazon Basics
Amazon's very own AmazonBasics storefront is a great example of a superb virtual store. When you visit, you get an overview of their wide variety of products (and there are a lot). We especially like the smaller grid design for a store like this, since there are so many different products to showcase. The imagery is simple, clean, and straightforward - which we're sure resonates with shoppers particularly interested in AmazonBasics products.
2. Petcube
Petcube's Amazon store is a stellar example of a brand understanding their target market. By using thoughtful design, shoppers get a clear demonstration of how Petcube products work. The balance between images and key features is spot-on, not to mention the abundance of cute dogs and cats. Petcube's Amazon store is graphic and informative in the best possible way.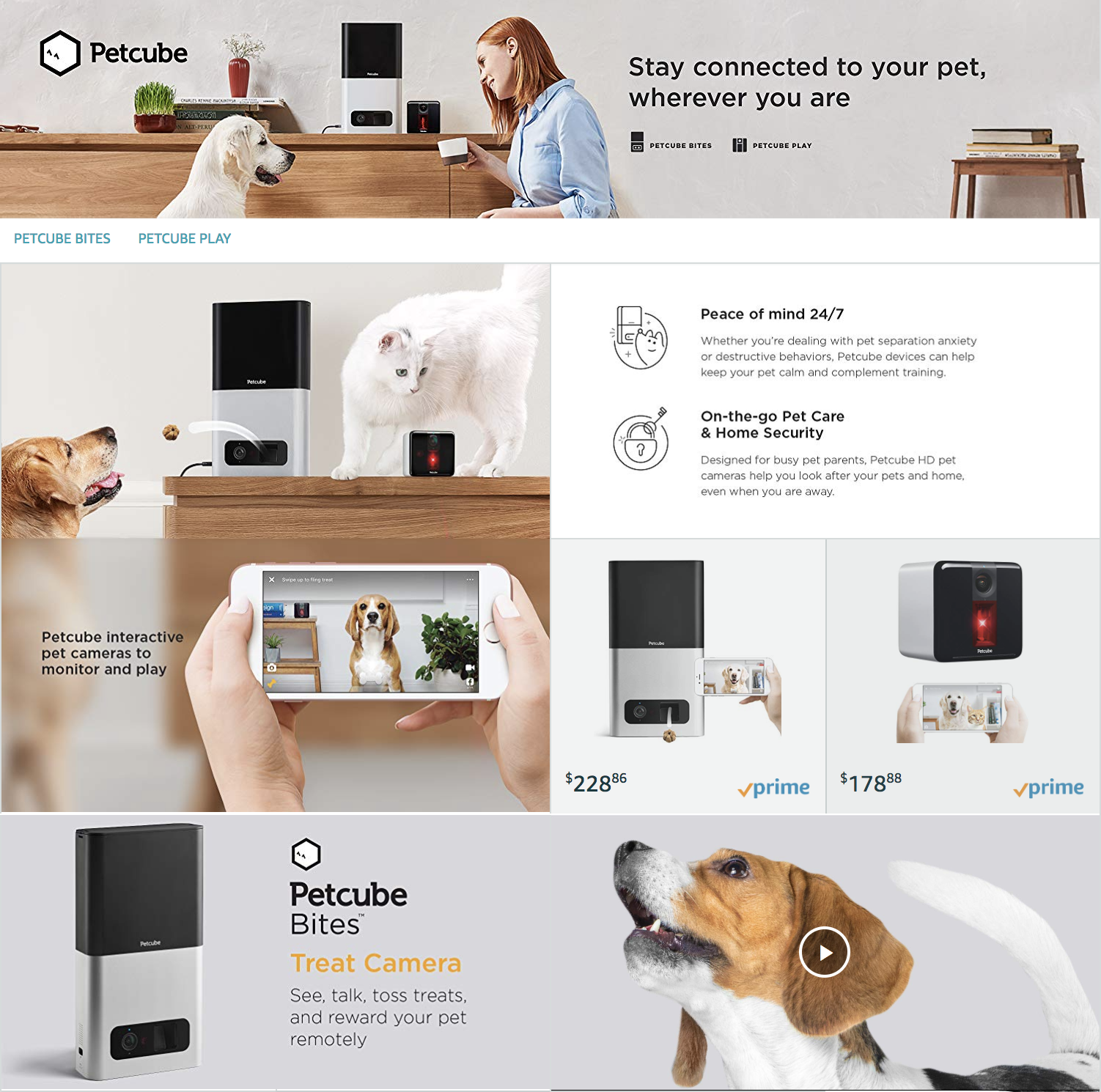 3. Thorne Research
THORNE takes vitamin shopping to the next level. The brand's logo is the focus, followed by a video sharing THORNE's mission statement and research that creates their product. Although this design is different from the fray of other vitamin brands on Amazon, they stand out through video, product photography, and sharing the different rounds of product testing—helping shoppers feel confident in their purchase.
4. Lark & Ro
It takes a savvy brand to design an Amazon store that resonates with key customers. Immediately after landing on Lark & Ro's Amazon page, the warm and dynamic color palette radiates classic and professional style. If that isn't enough, the beautifully branded images and engaging mission statement invite you to spend more time browsing through their clothing.
5. Feetures
When it comes to marketing socks for runners and athletes, Feetures deserves a medal for their Amazon store. Aesthetic lifestyle photos and an energizing color scheme give shoppers an immediate feel for the brand. A compact grid shows off different sock designs, emphasizing their low prices. On the top of the grid, Feetures shares their statement on quality and return policy—further building trust with shoppers.
6. Back To The Roots
Not only does Back To The Roots sell an interesting product, their Amazon store inspires shoppers to nurture their at-home gardening skills with a stellar layout. Throughout the page's design, their products take center stage. A prominent product recommendation paired with a "100% Guaranteed to Grow" statement creates a vibe encouraging shoppers to try something new and fresh.
7. Advil
When you think of popping an Advil, rock climbing may not immediately come to mind. However, Advil's adventurous banner image makes an otherwise everyday product exciting to shop for. With many different types of products, Advil places its best sellers at the very top of their page. This Amazon store's straightforward design makes shopping for their products a simple, pain-free experience.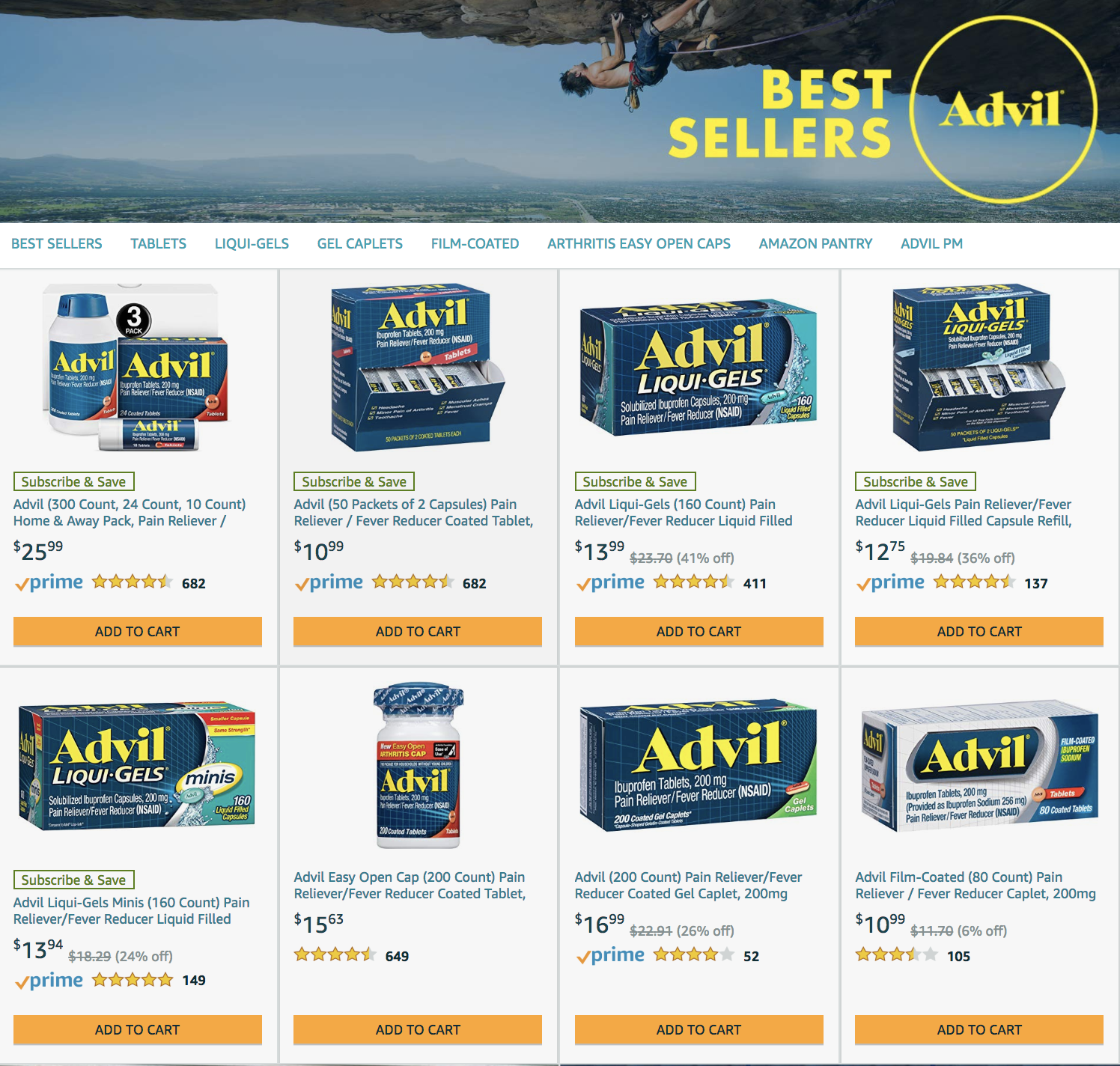 8. Honey Can Do
Everything about Honey Can Do's storefront aims to persuade you that organization and having your house in order can be fun. Everything from product images with vibrant colors to the engaging mission statement has us convinced that organization and storage is, in fact, exciting.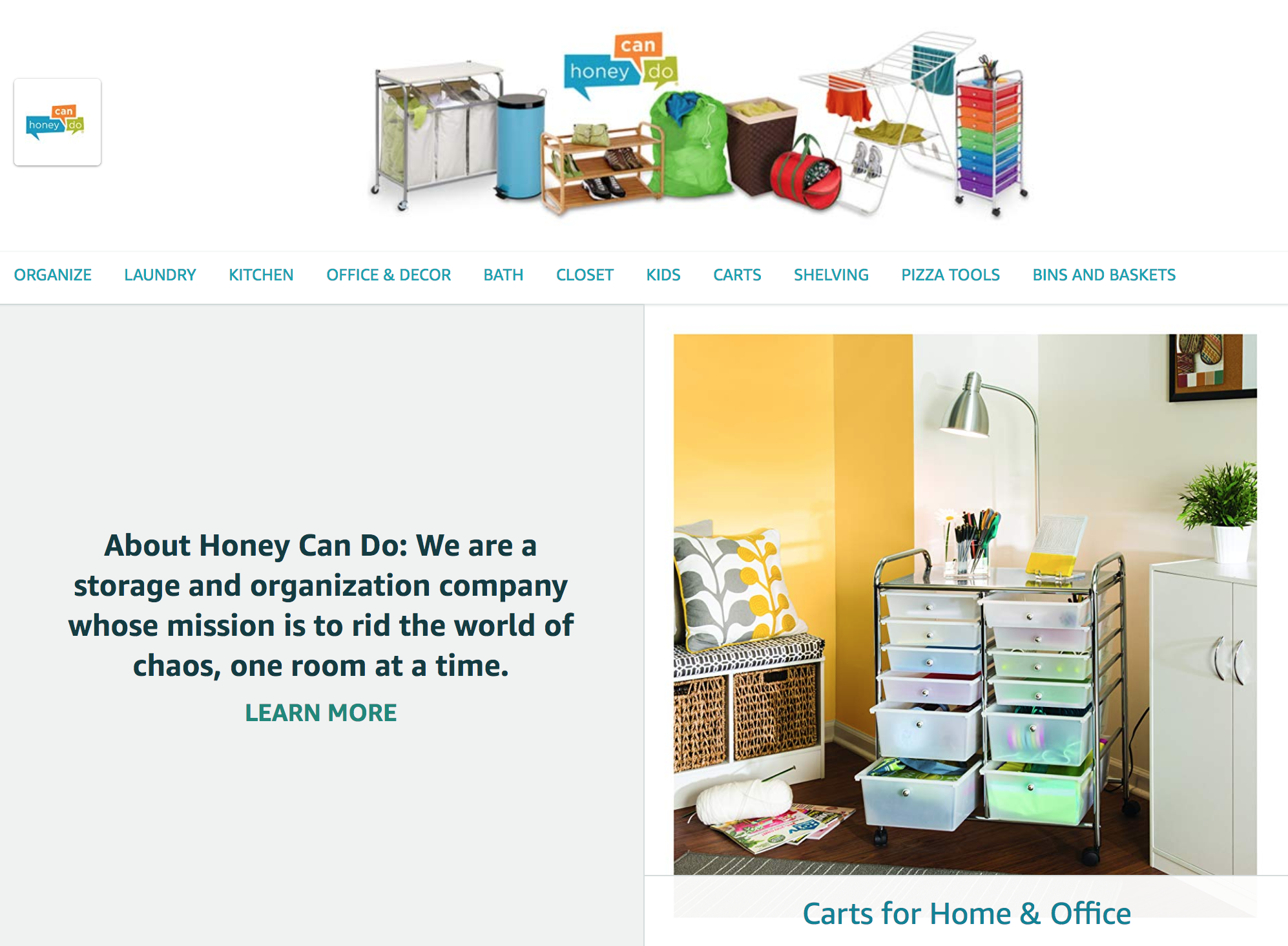 9. Thrive Natural Care
First impressions matter. Thrive does an excellent job grabbing the attention of potential customers with dramatic lifestyle images and a bold, earthy color palette. Before shoppers need to scroll down, the product line is displayed alongside two recommendations. Lower on the storefront Thrive shares more details on their products, offering a simple checklist. This Amazon store makes shopping for grooming essentials an easy and visual experience.
10. Yogi Tea
Few things are more comforting than a warm, aromatic cup of tea and Yogi's Amazon store translates that feeling seamlessly on their virtual storefront. An excellent store banner is accompanied with cozy, seasonal imagery and intuitive product categories. Yogi's execution of their Amazon store allows shoppers to experience their product visually before even taking a sip.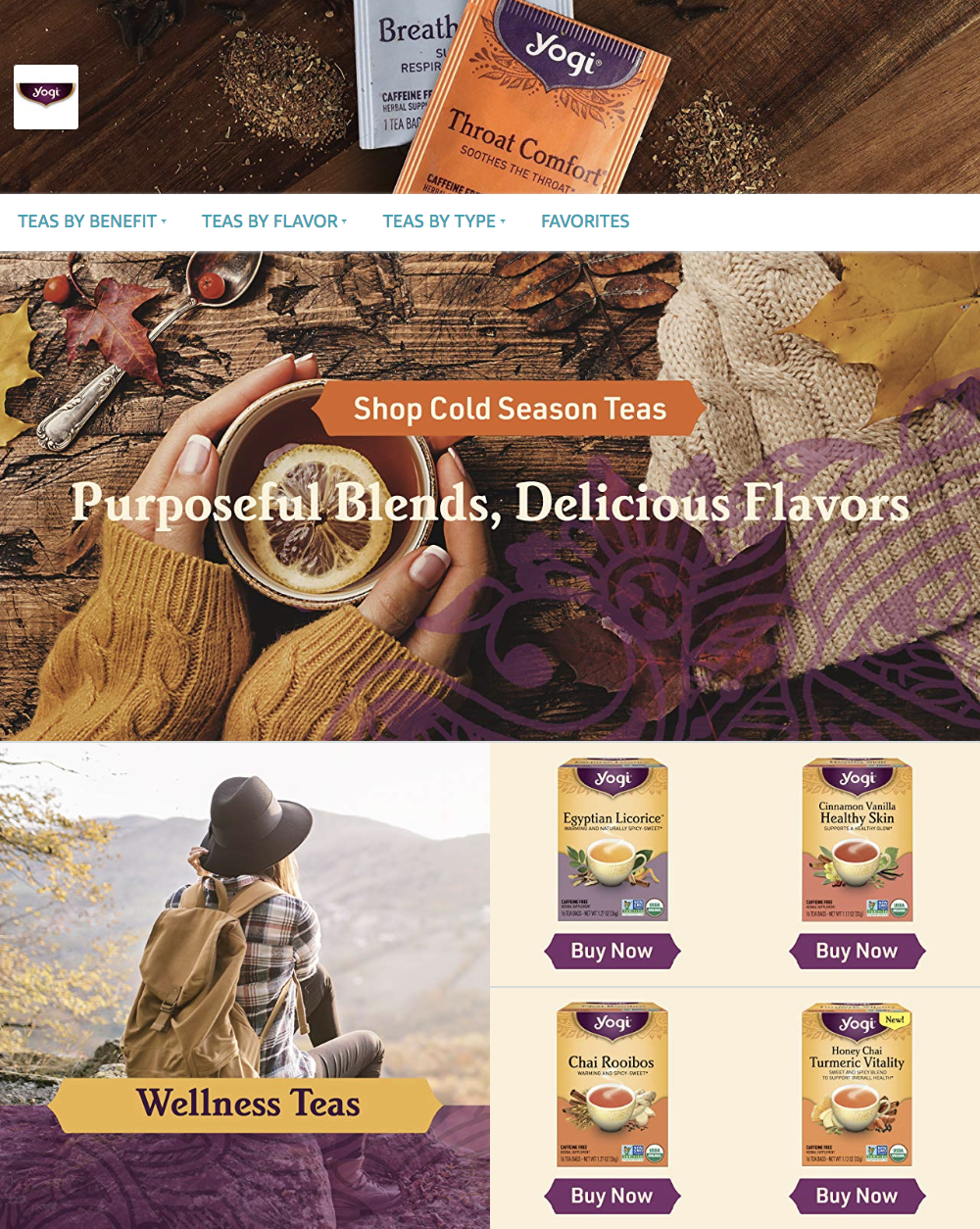 So there it is, ten of the best-looking Amazon stores out there. Do you know of an eye-catching storefront that makes online shopping a breeze? Let us know in the comments.