Now that Walmart.com officially launched its own fulfillment services option (WFS) this week, many ecommerce sellers may be wondering what the differences are between WFS and Amazon's Fulfilled By Amazon (FBA) service.
As a participant and key strategic seller in Walmart's WFS launch, Pattern has first-hand experience with both WFS and FBA. Let's dive into the other differences and key points you need to know as an ecommerce seller.
Photo courtesy of Walmart.com.
Key differentiators between WFS and FBA
| | |
| --- | --- |
| Walmart WFS | Amazon FBA |
| Free 2-day shipping to the continental U.S. with a minimum purchase price of $35, but no subscription fee. | Free same day, 1-day, and 2-day shipping to Amazon prime subscribers (shipping options vary by region). |
| 4,700 Walmart stores and 20 fulfillment centers in U.S.; 11,766 globally. | 110 fulfillment centers in North America; 175 globally. |
| Can return items in any Walmart store or by mail. | Can return items in any Whole Foods or Kohls, or by mail. |
|  Fulfills orders only for Walmart.com. | Fulfills orders for multiple marketplaces (multi-channel fulfillment). |
| Dedicated inventory pool for each seller. |  Inventory is commingled by default (but has the option for dedicated seller inventory pool). |
What are the advantages to WFS?
Similar to FBA, Walmart Fulfillment Services gives Walmart.com sellers the ability to utilize Walmart's storage and shipping capabilities to their advantage. Pattern has seen great success using WFS in the WFS beta program so far. Here are some of the advantages of using WFS: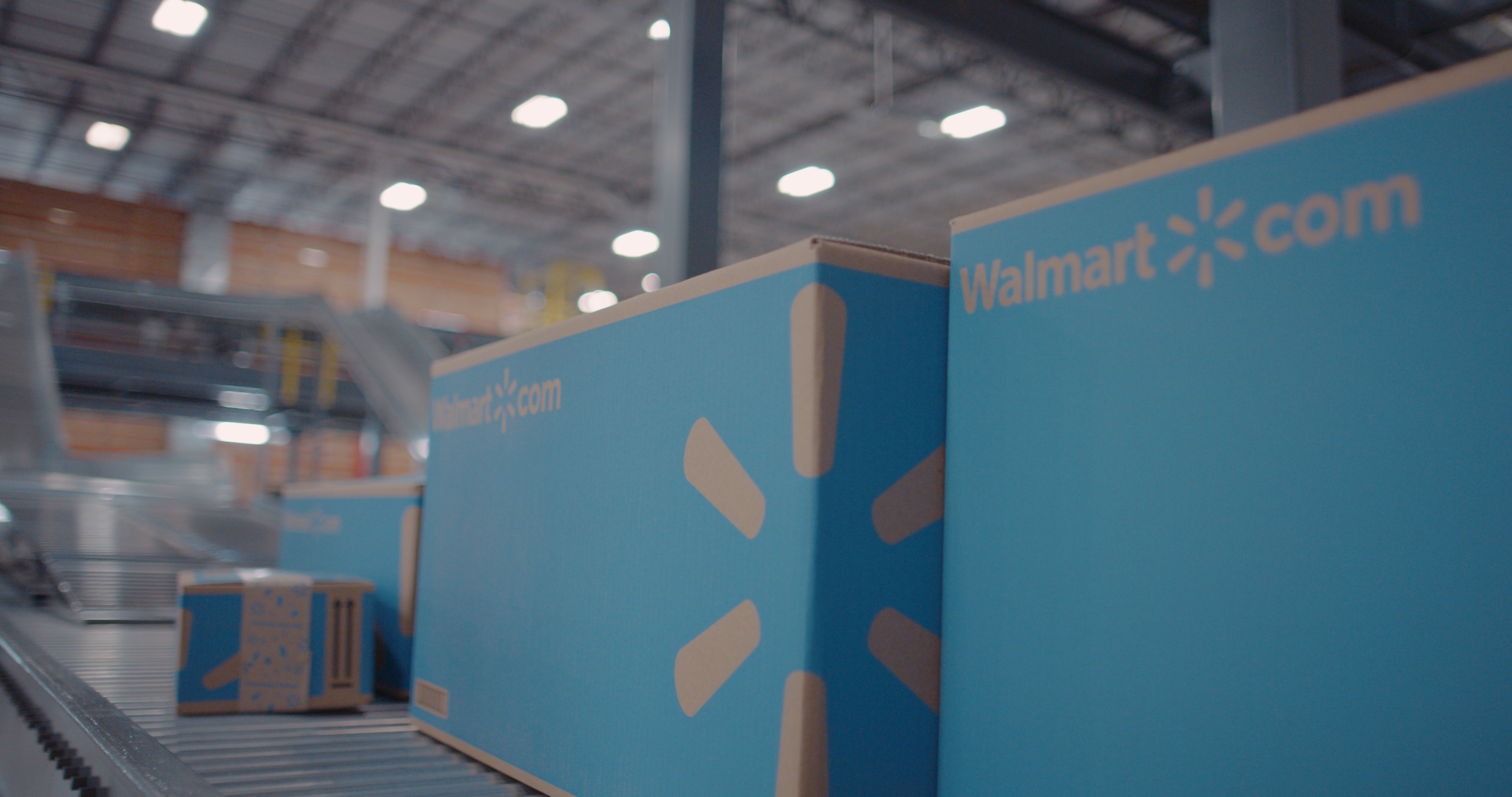 Better buyer to seller ratio: Walmart only has 30K sellers, compared to Amazon's 3 million. Your brand will be able to stand out and get in front of customer's eyes much quicker and more frequently.

Quick shipping:Your customers will love that Walmart offers free 2-day shipping with a minimum purchase requirement of $35. 

Walmart TwoDay tags: WFS items qualify for Walmart TwoDay tags, thus gaining higher search rankings and Buy Box prominence.

Wield Walmart's physical stores for returns and customer service: 90% of Americans live within 15 minutes of a Walmart store. Returns and customer service are made easier by Walmart's existing capabilities in Walmart stores.

Dedicated inventory: Walmart WFS separates a seller's items and stores them apart from other merchants inventory by default, reducing cost and mislabeling, fraud, and potentially damaged items being sent out with buyers from a commingled inventory pool.

Photo courtesy of Walmart.com.

What are the advantages to FBA?

A long-time staple in the ecommerce market, Amazon FBA has the overall advantage of time and experience in merchant fulfillment on its side. Here are the advantages of Amazon's FBA:

Multi-channel fulfillment: Amazon can fulfill orders both on and off the Amazon marketplace.

Customer trust: Customers have come to trust the Amazon and Amazon Prime logos, and having these years-old logos can improve customer perception of brands' fulfillment capabilities.
Access to Prime audience: By using Amazon FBA, brands are eligible to be included in Amazon Prime deals. With over 100 million Prime members, this can increase brand awareness among a Prime audience.
Multiple fulfillment options: Sellers who use FBA can save money with Amazon programs like Subscribe & Save and Amazon Small & Light.


Want to learn more about ecommerce fulfillment options on various platforms like Walmart.com and Amazon? Contact Pattern's fulfillment experts below.
More Resources
Growing Your Brand on Walmart via WFS
Walmart Fulfillment Services Q&A With Walmart.com
The Experts' Guide to Amazon Advertising Strategy