Are you wondering if it is worth it to sell on eBay? Trying to decide whether to sell on Amazon or eBay? We've got you covered. In this article, we'll explore the pros and cons of selling on eBay. We'll also answer all your questions about the differences between eBay and Amazon.
By the end of this article you should have a clearer idea if eBay is a good fit for you and your business.
But first, let's start with the key difference between the two online marketplaces.
The biggest difference between eBay and a site like Amazon are their business models. eBay is essentially an online auction house, and eBay simply facilitates the exchange of products between buyers and third-party sellers. On the other hand, Amazon is a direct provider of goods that are often sourced from a wide network of company-approved warehouses.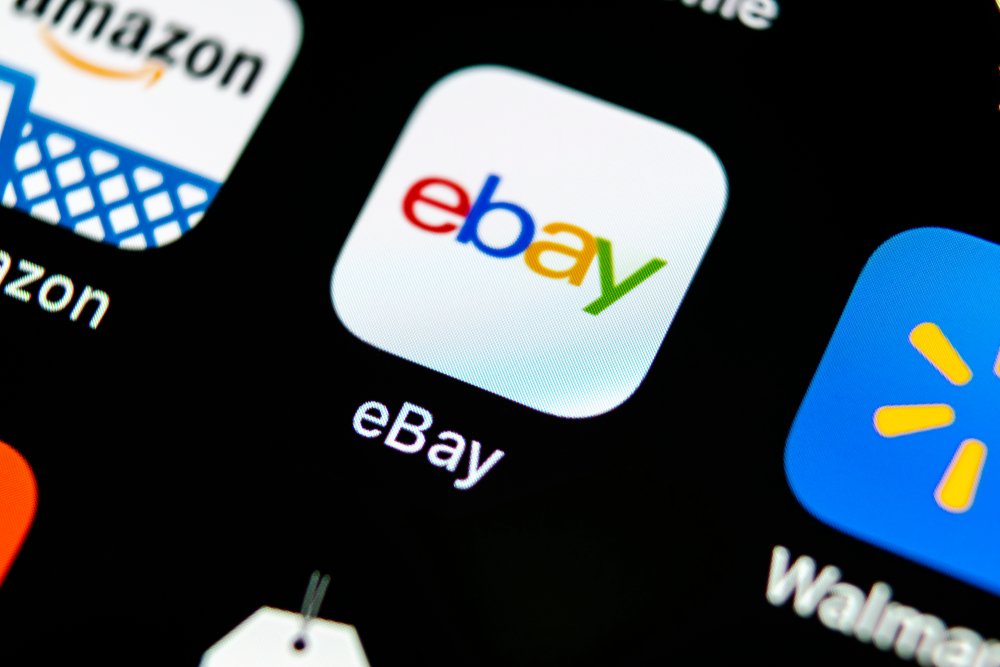 eBay can be an excellent choice if you are looking to get started with selling products online, but there are cons as well you should be aware of.
Pros to selling on eBay
For people brand new to online selling, eBay could be the perfect place for your small business. Here's why:
- Low investment and risk
It doesn't take much money to get started on eBay. In some cases you can get started with only a few dollars (to pay shipping costs and fees). Even if you're just a little bit curious about selling on eBay, you can experiment it without throwing too much money down.
- Anybody can do it
One of our favorite parts about eBay is how simple it is to use, when you aren't selling in high volumes. You don't need any special skills to get started on eBay. You don't have to go to business school or know how to code a website to start selling your products on the platform.
Selling something on eBay is a fairly simple flow:
1. Create profile and link PayPal account
2. Source your product
3. Take a picture
4. Make a listing
5. Write a description
6. Choose a price
7. Print shipping label
8. Ship the package
Some people even consider it fun.
Many folks find enjoyment in sourcing items using creative methods and "flipping" them on eBay. It offers many people quick cash and an easy platform to sell items lying around the house, or products that they have carefully sourced.
If your product is in high demand with low competition on the site, it can often sell within a couple hours on eBay.
Cons to selling on eBay
With anything, there are pros and cons. Here are the cons before you dive headfirst into selling on eBay.
It can be time consuming
Unfortunately, selling on eBay is not as passive and scalable as other options like Amazon. If you're hoping to make beyond $10,000, you may struggle using this selling platform. If you're hoping to make hundreds of sales, it can be taxing to source products, list product, take pictures, and manage sales. Although your takeaway margins are higher than other places like Amazon, you'll be putting in a lot of time if you hope to sell at a high volume.
Customer returns
When it comes to refunds, as a seller you are usually at a disadvantage. In eBay's eyes, the customer is always right. You can protect yourself by attaching a tracking number to all your shipments, and eBay makes it easy to do which their auto-generated shipping labels. However, we consider this aspect of selling on eBay a con.
Competition
eBay is extremely popular, so you will encounter a lot of competition on the site as a seller. As time goes on, eBay has become a really competitive space. On a similar note, if you are selling a popular item on eBay, chances are you will make less profit because there are more options with lower prices.
One way to combat this is to offer rare or in high-demand products.
Helpful tips
Check the sold listings
If you want an idea of what to sell on eBay, you'll want to see which items on eBay are in high-demand. You can do this by checking the sold listings on eBay.
Reputation matters
The merchants that benefit the most, regardless of their product specialty, are those who develop their reputation, provide excellent customer service and carefully position their listings. Your reputation will be your strongest selling point; if you are committed to strong customer communication and service, you are already off to a good start.
So, is eBay right for me?
It is entirely up to you! Depending on your business, goals, volume, and the type of product you are hoping to sell, the answer to this question is different for every potential seller.
More Resources
20 No-Brainer Tactics for Growing Amazon Sales in 2020
Growing Your Brand on Walmart via WFS
Walmart Fulfillment Services Q&A With Walmart.com
Going Beyond Amazon: How to Break into Other Ecommerce Marketplaces