There are now more than two million third-party sellers on Amazon. With so much competition, how do you make sure potential customers are seeing your products? Search engine optimization (SEO).
When you think of SEO, you may naturally think of big search engines like Google or Bing. But Amazon ads are clicked 42% more often than ads on Google. The conversion rate for Amazon ads is also 3.5 times higher than the rate for Google's ads.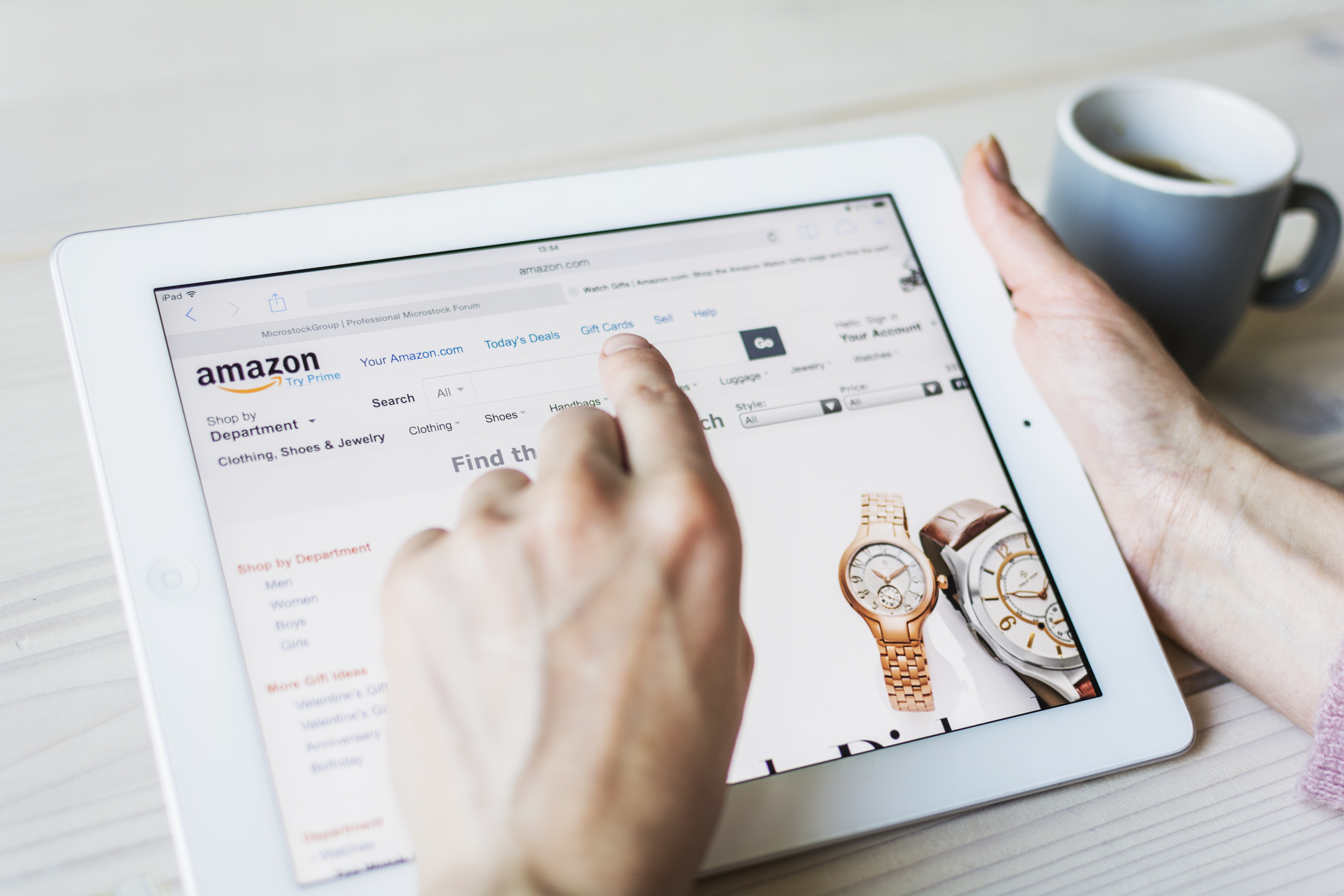 SEO has a huge impact on whether your product page will be found by customers on Amazon. But people search a little differently on Amazon compared to Google. Amazon's algorithm is known as A9. Unlike Google, where people are performing a huge variety of searches (many of them informational), Amazon searches are mostly transactional.
Amazon is all about user intent: to buy. Customers locate products primarily by using a search query, and the keywords they use are matched against the information you provide about your product. Factors like your sales history, product availability, price, and text match will determine whether your product appears (and how high it appears) in the results.
Here are the most important things to get right when you're optimizing for SEO on Amazon:
Product titles
This is one of the most important elements of SEO on Amazon. You'll want to include all relevant keywords for your product. Describe what your product is, what it does, your brand name, and any specific ingredients, materials, or colors.
Consider variations of your keywords as well. One way to do this is by logging out of Amazon and entering search terms in the search bar. Amazon will then give you suggestions which potential customers may be searching for. Keep your product titles relevant and natural, and be careful not to keyword-stuff.
Bullet points
These are your product features, and they're usually formatted as bullet points on the right side of your product page, next to your image. You have 250 characters to work with here, so highlight the top features you'd like to stand out to customers.
Your bullet points should include crucial information like the dimensions of your product, along with the top benefits to convince them to buy. Include your relevant keywords, along with synonyms and variations of those keywords.
Product descriptions
The product description is your opportunity to use persuasive copy to sell your product to readers. However, it's also a key aspect of Amazon SEO. The goal should be to attract and keep your readers attention, while naturally including as many of your keywords as you can.
Break your description up into easy-to-read paragraphs, and use HTML to bold certain words for emphasis.
Backend search terms
While keyword-stuffing will get you penalized by Amazon, there is a place you can add all of the remaining keywords that you couldn't quite fit into your bullet points, description, and product title. This place is the backend search terms.
Customers don't see these keywords, which means you can get creative and target related search terms, alternate spellings, and long-tail keywords. Think out of the box here to get your product in front of as many customers as possible.
Need help optimizing your Amazon product pages for SEO? Fill out the form below to get in touch today and learn more.
More Resources
The Ultimate Guide to Amazon SEO
20 No-Brainer Tactics For Growing Amazon Sales in 2021
Top Challenges & Trends for Navigating Amazon & Other Marketplaces
Amazon UAE Home & Kitchen Report 2021