We advertise to increase sales, develop more brand awareness, or beat out our competitors. Product Display Ads target customers in a way that can meet ALL of those goals instead of just one.
Of course, Sponsored Product Ads and Headline Search Ads are everyone's go-to, making them seem more favored, but that just allows you to own the Product Display Advertising space that much quicker.
There are three types of advertising available through Amazon Marketing Services (AMS): Sponsored Products, Headline Search (now called Sponsored Brands), and Product Display. For sellers who do not have access to vendor central (and AMS), Product Display is not yet available. However, with Amazon continually adding more services to their marketing platform, vendors and 3Ps alike may want to understand how to utilize Product Display. For those who want to get ahead of the curve (or those who already have AMS accounts) here are a few ways to leverage Product Display and drive your Amazon growth.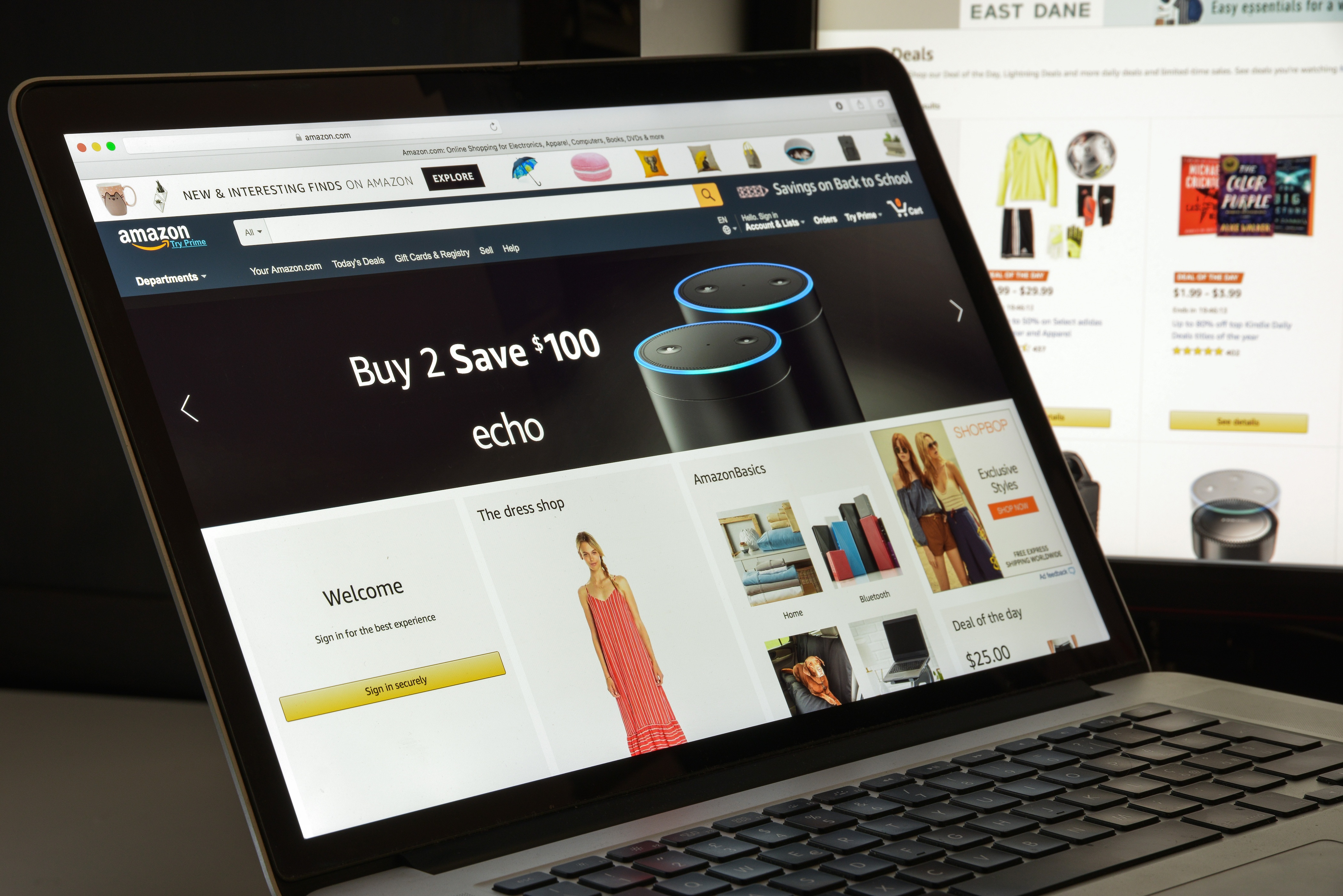 What are Product Display Ads?
Product Display Ads, like sponsored product or headline search ads, are PPC (pay-per-click) campaigns. They are used to market single products directly at the point of sale—below the Buy Box on detail pages. These ads are focused on targeting similar products or items most often purchased together like an electronic product and batteries. These ads receive a prominent placement and good visibility to buyers because they appear below the buy box.
Product Display is advertising targeted at customers who are already at the decision-making point. They are intended to persuade a customer to click on a separate listing rather than selecting "Buy", making it a tough sell. This means your click-through and conversion rate for product display ads are usually going to be lower than your other PPC campaigns.
Using Product Display Advertising
Now that we know WHAT these ads are, let's talk about when we should use this form of advertising. Given the nature of Product Display, focused targeting is vital. Sellers have two options for targeting: choose a list of ASINs to display on, or allow Amazon to target customers by interest. You'll need to decide what approach best meets your needs.
1. Brand awareness
Although display ads are usually to target bottom-of-funnel customers, they can also be useful for buyers who are earlier into their buying journey. If you're targeting your customers correctly, you're getting visibility and top-funnel exposure to the exact audience you want. They may not click through and purchase your item immediately, but they're now in your marketing funnel for future consideration.
Since click-through is low and this is a PPC campaign, those impressions won't cost an arm and a leg. In addition, they'll be much more targeted than Sponsored Products or Headline Search.
2. Cross-promoting your own catalog
Cross-promote within your own catalog. Product Display ads can confuse customers at the moment of purchase, so why not make sure you're the one owning that opportunity? Spending a small portion of your budget on defending your brand's space can not only prevent leaking customers to competitors, but can also build loyalty to multiple items within your own catalog of items.
3. Products purchased together
Look beyond the exact product type and into products that are most often purchased together. Think about the types of customers buying your products and ask yourself what else they might be purchasing. For example, if you are selling a book about child care, why not also target customers who are purchasing diapers, baby toys, and nursery items? These listings are not direct competition, so you may have more success in landing in the shopping cart.
4. Compete, compete, compete
Go toe-to-toe with your competitors. If you don't mind lower click-through and conversion rates, look at the companies ranked higher than yours within the same category, and target those items specifically. This type of campaign will require some patience and a broader perspective on what "success" means since you aren't as likely to convert right away. Despite that, this type of advertising should definitely be considered for part of your PPC strategy on Amazon.
If you want to own the Amazon Advertising space, utilize Product Display Ads. Narrowing your advertisements to the consumer types you are trying to engage will help increase sales, grow brand recognition, and make your a true competitor in the amazon space.
More Resources
The Experts' Guide to Amazon Advertising Strategy
The Ultimate Guide to Amazon SEO
Tmall Trading Guide
Consumer Product Subscription Models